I love the super tacky, but yet so awesome qualities of this dress... the sheer cutouts... shoulder padding... and of course the excessive beading!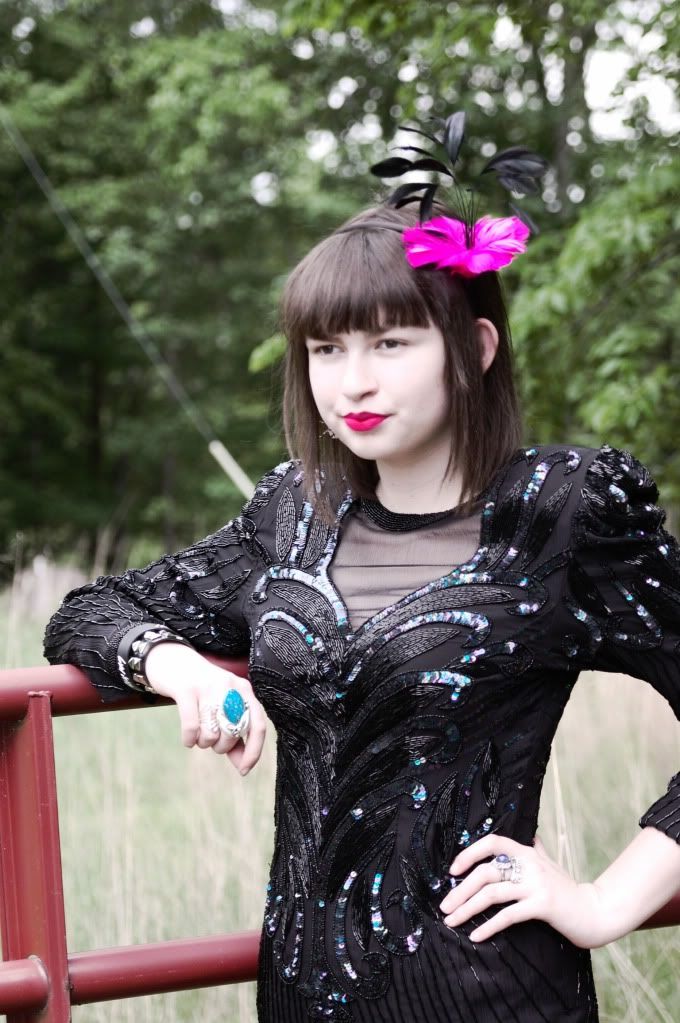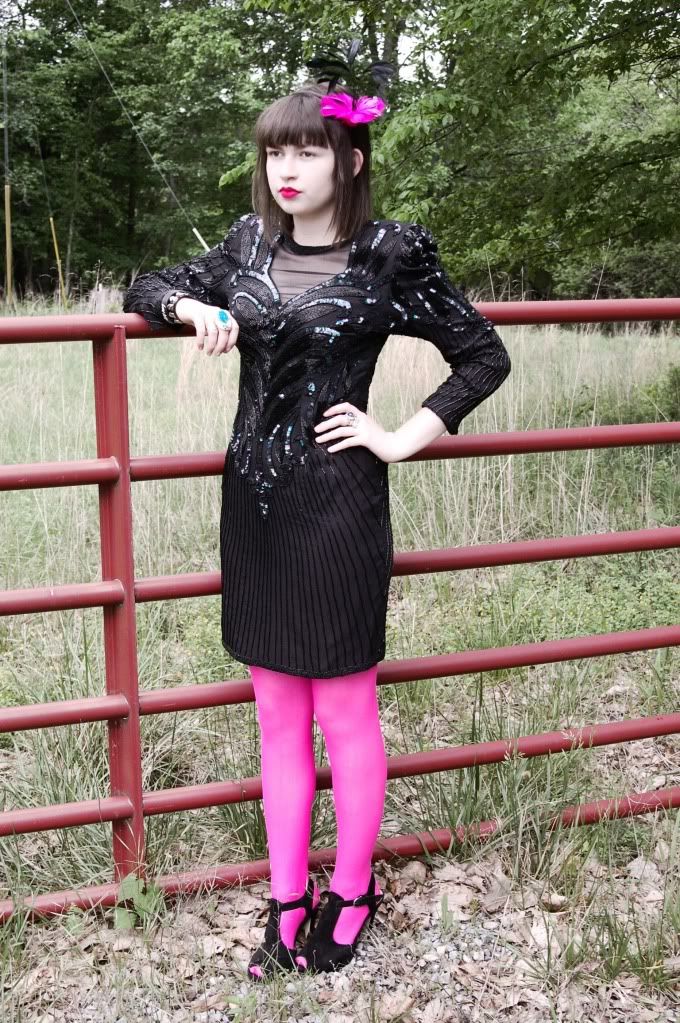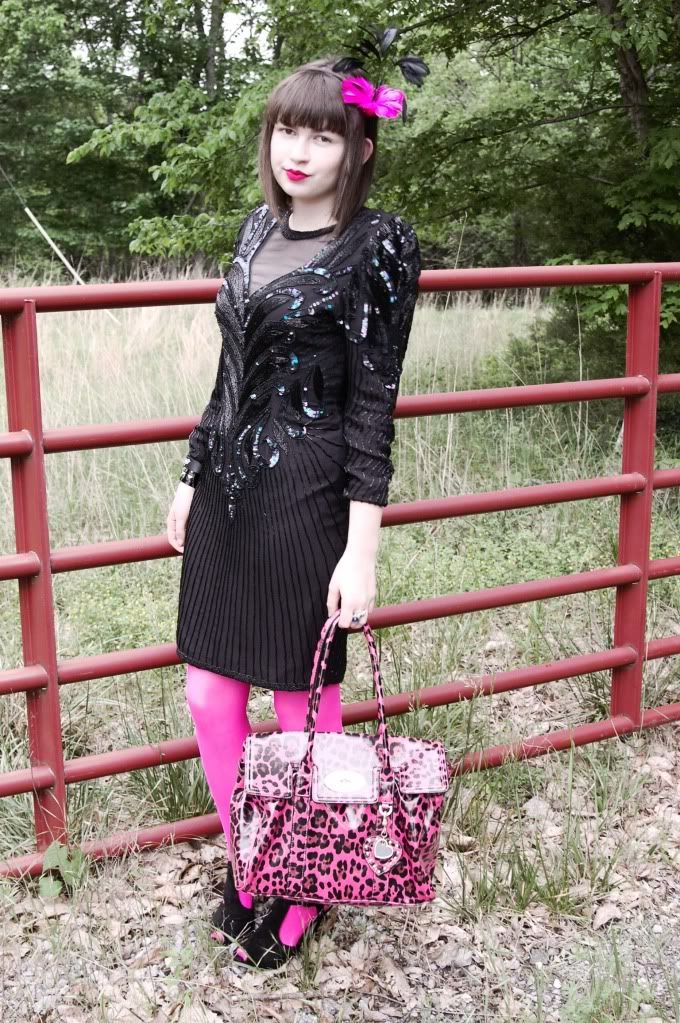 Dress
, Laurence Kazar (from Goodwill).
Tights
, from a random boutique in Baltimore.
Shoes
, Nine West.
Bag
, Mulberry for Target.
Headband
, The Frist Museum gift store.