I found these lovely gingham shorts at my local Goodwill yesterday. I was on the hunt for some summery bottoms, and these sure hit the mark! I toughened them up with my Jacobs by Marc Jacobs "PARIS" tee shirt and a studded cuff, and I gave them personality with a Moschino Cheap & Chic jacket and a hand-tooled bag from the flea market.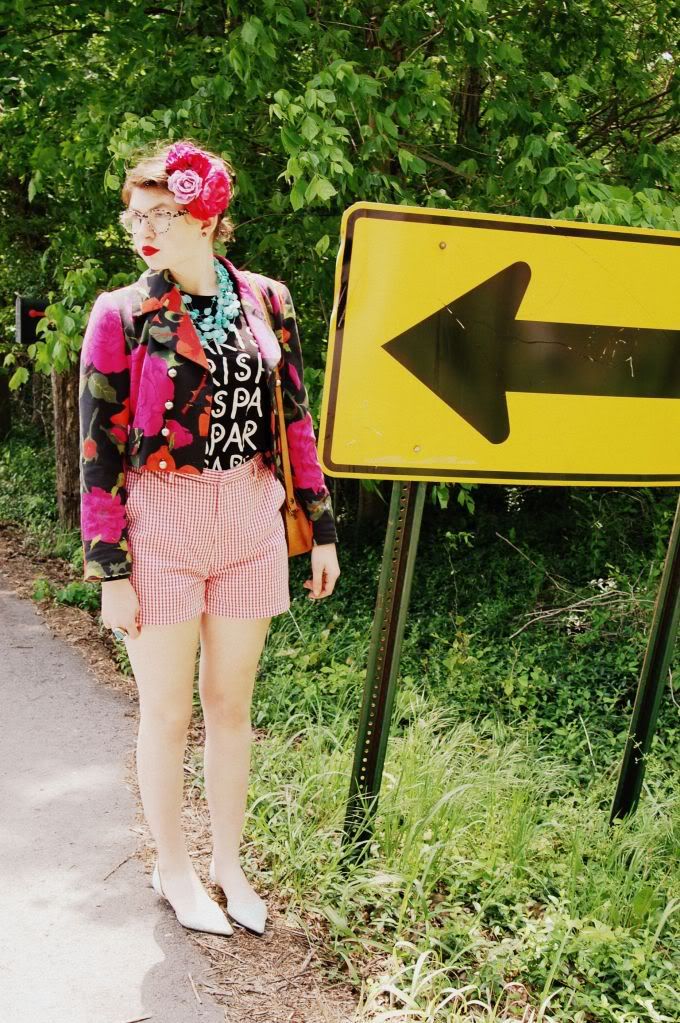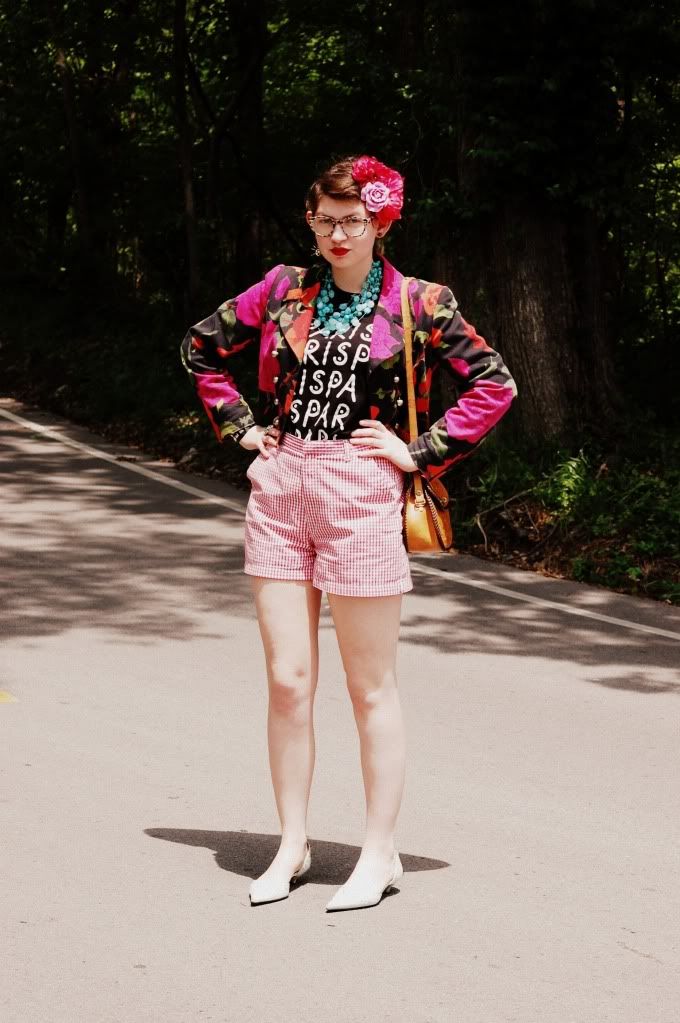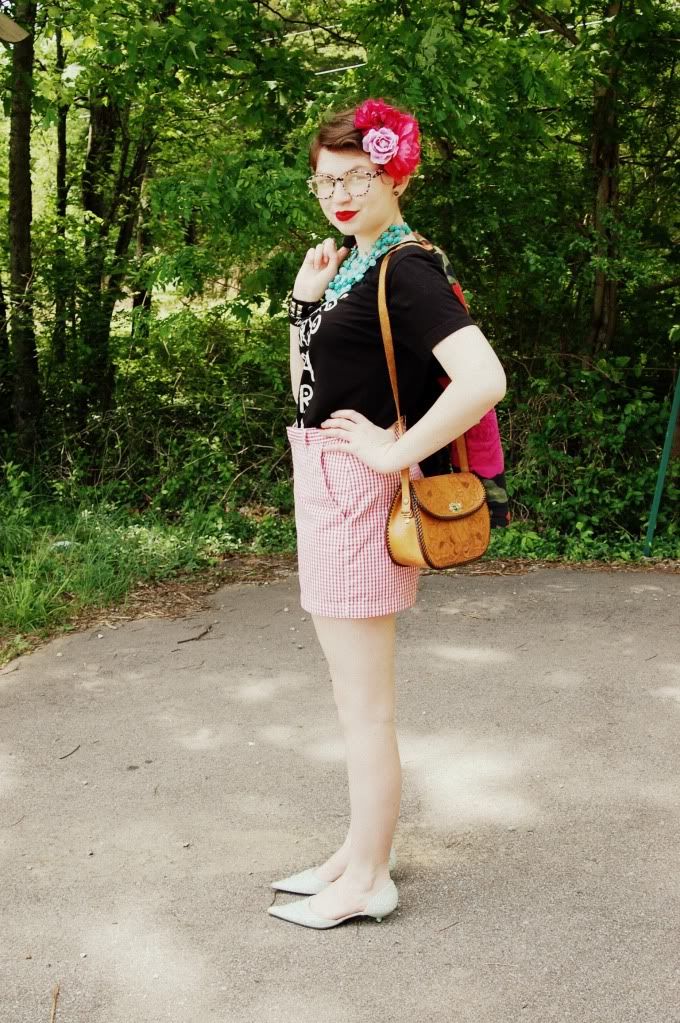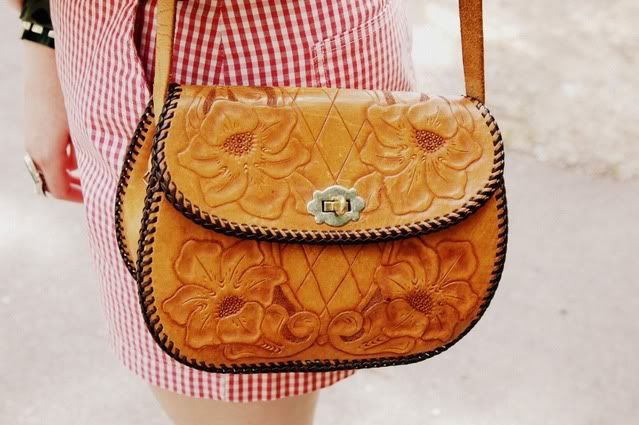 Shorts
, vintage Lee (from Goodwill).
Tee
Shirt
, Jacobs by Marc Jacobs.
Shoes
, Marti & Liz.
Bag
, flea market.
Jacket
, Moschino Cheap and Chic (from Goodwill).
Glasses
, Journey's.
Flowers
, Forever 21 and h&m.
Studded
cuff
, Party City.
Ring
, Navajo made from Santa Fe.
Necklace
, permanently borrowed from my mom.